From Canvas to Courtroom: Lessons from the Legal Battle Over Picasso's Estate
Pablo Picasso, one of the most influential and renowned artists of the 20th century, left a lasting legacy through his groundbreaking artwork. However, the probate process that followed his death in 1973 was anything but straightforward. Picasso's estate faced numerous challenges, complexities, and legal battles that lasted for decades, shedding light on the importance of comprehensive estate planning.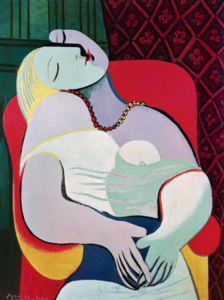 One of the major challenges of Picasso's estate was the absence of a will. Despite his wealth and fame, Picasso did not leave behind a clear estate plan, which led to legal disputes and uncertainty over the distribution of his valuable assets, including artwork, royalties, and real estate holdings.
One of the main issues that arose was the determination of Picasso's rightful heirs. As an artist known for his complex personal life and multiple relationships, identifying his legal heirs proved to be a complex task. Several individuals, including former partners, children, and grandchildren, came forward claiming a share of his estate. This led to prolonged legal battles, inheritance disputes, and delays in asset distribution.
Another challenge was the valuation and distribution of Picasso's extensive art collection. With over 50,000 artworks left behind, including paintings, drawings, sculptures, and sketches, determining their value and fair distribution among the heirs was a formidable task. Legal and tax considerations, authenticity disputes, and the need for expert appraisals further complicated the probate process.
Moreover, Picasso's estate also faced challenges related to the management and preservation of his artistic legacy. His artwork was a significant part of his estate's value, and issues arose regarding copyright, licensing, and intellectual property rights. The estate had to navigate complex legal and financial matters to ensure the proper preservation and management of Picasso's artistic legacy for future generations.
The probate challenges faced by Picasso's estate extended for decades, with legal battles continuing even after his heirs reached settlements. The complex and contentious nature of the probate process resulted in substantial costs, including attorney fees, court fees, and taxes, which significantly impacted the estate's value.
The probate challenges of Picasso's estate serve as a cautionary tale, emphasizing the importance of comprehensive estate planning, regardless of one's wealth or fame. Picasso's case highlights the risks of not having a will, the complexities of identifying legal heirs, the challenges of valuing and distributing valuable assets, and the need for proactive management of an artistic legacy.
To avoid such probate challenges, individuals should consider working with experienced estate planning professionals to create a comprehensive estate plan that includes a will, trust, and other relevant documents. Regular updates to the estate plan should also be made to reflect changing circumstances, relationships, and assets. Our office provides free consultations to all new clients so that you can feel confident and empowered as you establish an estate plan best suited for your needs. 
---
The information provided herein is intended as a general overview and discussion of the subjects dealt with, and we accept no responsibility for any actions taken or not taken based on this publication. It is not intended, and should not be used, as a substitute for taking legal advice in any specific situation.